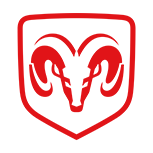 LIST OF DODGE PERFORMANCE SPECS
Welcome to the most complete Dodge 0-60 & quarter mile times resource online offering a comprehensive index of Dodge 0 to 60 car specs, including SRT Dodge Viper GTS, Dodge Avenger, Dodge Challenger, Dodge Charger R/T, Dodge Neon and many more! Please take into account that the Dodge 0 to 60 times and Quarter mile data listed on this car performance page is gathered from numerous credible sources. There are a great deal of factors that affect the Dodge cars 0-60 stats, so different sources may test the same vehicle and each may arrive at a unique 0-60 mph and quartermile result. Zero to 60 times does not guarantee the accuracy of any of the Dodge 0-60 mph times.
Our car specs website is considered by many, to be the most easy-to-find directory for car statistics including classic cars, hybrid cars, luxury cars, muscle cars, sports cars and more! Please note that some 0-62 times on this website are converted to 0 to 60 acceleration times. Bookmark us and keep checking back for Dodge muscle cars 0-60 mph updates, since we constantly upload new 0 to 60 mph and quarter mile statistics.
DODGE 600ES
0 TO 60 MPH AND QUARTER MILE TIMES
1985 Dodge 600ES
Compare Car
0-60 mph 11.7

|

Quarter mile 18.3
DODGE AVENGER
0 TO 60 MPH AND QUARTER MILE TIMES
1995 Dodge Avenger Highline
Compare Car
0-60 mph 9.9

|

Quarter mile 16.9
1995 Dodge Avenger ES
Compare Car
0-60 mph 9.2

|

Quarter mile 16.9
2008 Dodge Avenger R/T AWD
Compare Car
0-60 mph 7.2

|

Quarter mile 15.5
2009 Dodge Avenger SXT
Compare Car
0-60 mph 8.9
2009 Dodge Avenger SE
Compare Car
0-60 mph 8.9
2011 Dodge Avenger LUX
Compare Car
0-60 mph 6.2

|

Quarter mile 14.6
2012 Dodge Avenger R/T
Compare Car
0-60 mph 6.1

|

Quarter mile 14.5
DODGE CALIBER
0 TO 60 MPH AND QUARTER MILE TIMES
2007 Dodge

Caliber

R/T AWD
Compare Car
0-60 mph 9.5

|

Quarter mile 17.4
2007 Dodge Caliber 1.8 S
Compare Car
0-60 mph 12.1
2008 Dodge Caliber SRT4
Compare Car
0-60 mph 5.7

|

Quarter mile 14.2
DODGE CARAVAN
0 TO 60 MPH AND QUARTER MILE TIMES
1991 Dodge

Caravan

SE
Compare Car
0-60 mph 10.8

|

Quarter mile 17.9
1991 Dodge Caravan ES
Compare Car
0-60 mph 11.3

|

Quarter mile 18.1
1996 Dodge Caravan LE
Compare Car
0-60 mph 9.8

|

Quarter mile 17.2
1997 Dodge Caravan SE
Compare Car
0-60 mph 11.2

|

Quarter mile 18.0
1998 Dodge Caravan ES
Compare Car
0-60 mph 11.5

|

Quarter mile 18.2
2002 Dodge Caravan SE AWD
Compare Car
0-60 mph 10.2

|

Quarter mile 17.4
2004 Dodge Caravan SXT
Compare Car
0-60 mph 10.1

|

Quarter mile 17.2
DODGE CHALLENGER
0 TO 60 MPH AND QUARTER MILE TIMES
1970 Dodge Challenger T/A
Compare Car
0-60 mph 7.0

|

Quarter mile 15.2
1974 Dodge Challenger
Compare Car
0-60 mph 9.5

|

Quarter mile 16.7
1982 Dodge Challenger
Compare Car
0-60 mph 12.1

|

Quarter mile 18.2
2008 Dodge Challenger SRT8
Compare Car
0-60 mph 4.7

|

Quarter mile 13.0
2008 Hennessey Dodge Challenger HPE600 Turbo
Compare Car
0-60 mph 3.9

|

Quarter mile 12.1
2010 Dodge Challenger SE
Compare Car
0-60 mph 7.4

|

Quarter mile 15.6
2011 Dodge Challenger SRT8
Compare Car
0-60 mph 4.4

|

Quarter mile 12.7
2011 Dodge Challenger SE
Compare Car
0-60 mph 6.3

|

Quarter mile 14.7
2012 Dodge Challenger SXT
Compare Car
0-60 mph 6.3
2015 Dodge Challenger SRT Hellcat (Manual)
Compare Car
0-60 mph 3.9

|

Quarter mile 11.8
2015 Dodge Challenger SXT
Compare Car
0-60 mph 6.1

|

Quarter mile 14.5
2015 Dodge Challenger R/T Scat Pack
Compare Car
0-60 mph 4.3

|

Quarter mile 12.7
2015 Dodge Challenger SRT Hellcat
Compare Car
0-60 mph 3.7
2015 Dodge Challenger R/T
Compare Car
0-60 mph 5.1
2016 Dodge Challenger
0-60 To

Be Released
DODGE CHARGER
0 TO 60 MPH AND QUARTER MILE TIMES
1968 Dodge Charger
Compare Car
0-60 mph 4.7

|

Quarter mile 13.3
1973 Dodge Charger SE
Compare Car
0-60 mph 7.3

|

Quarter mile 15.0
1977 Dodge Charger
Compare Car
0-60 mph 11.7

|

Quarter mile 17.4
1982 Dodge Charger
Compare Car
Quarter mile 10.0
1983 Dodge Charger Shelby
Compare Car
0-60 mph 9.9

|

Quarter mile 17.3
2006 Dodge Charger SRT-8
Compare Car
0-60 mph 4.9

|

Quarter mile 13.3
2006 Dodge Charger R/T
Compare Car
0-60 mph 5.5

|

Quarter mile 14.0
2008 Dodge Charger R/T
Compare Car
0-60 mph 5.6

|

Quarter mile 14.1
2011 Dodge Charger Rallye Plus
Compare Car
0-60 mph 7.2

|

Quarter mile 15.4
2011 Dodge Charger R/T
Compare Car
0-60 mph 5.2

|

Quarter mile 13.7
2012 Dodge Charger SRT8
Compare Car
0-60 mph 4.3

|

Quarter mile 12.6
2012 Dodge Charger SE
Compare Car
0-60 mph 6.4
2012 Super Bee Dodge Charger SRT8
Compare Car
0-60 mph 4.1

|

Quarter mile 12.5
2013 Dodge Charger SXT
Compare Car
0-60 mph 6.5

|

Quarter mile 14.9
2013 Dodge Charger Police Car
Compare Car
0-60 mph 5.1

|

Quarter mile 13.7
2015 Dodge Charger SRT Hellcat
Compare Car
0-60 mph 3.4

|

Quarter mile 11.0
2015 Dodge Charger SRT 392
Compare Car
0-60 mph 4.2

|

Quarter mile 12.5
2015 Dodge Charger SE
Compare Car
0-60 mph 6.5
2015 Dodge Charger R/T Scat Pack
Compare Car
0-60 mph 4.1

|

Quarter mile 12.3
2016 Dodge Charger
0-60 To Be Released
DODGE COLT
0 TO 60 MPH AND QUARTER MILE TIMES
1972 Dodge Colt Wagon
Compare Car
0-60 mph 16.6

|

Quarter mile 21.0
1974 Dodge Colt
Compare Car
0-60 mph 13.3

|

Quarter mile 18.7
1976 Dodge Colt GT
Compare Car
0-60 mph 11.5

|

Quarter mile 18.2
1977 Dodge Colt 1600
Compare Car
0-60 mph 14.4

|

Quarter mile 19.6
1979 Dodge Colt Hatchback
Compare Car
0-60 mph 10.3
1980 Dodge Colt RS
Compare Car
0-60 mph 11.0

|

Quarter mile 17.9
1984 Dodge Colt Vista
Compare Car
0-60 mph 13.1

|

Quarter mile 18.8
1986 Dodge Colt Turbo
Compare Car
0-60 mph 9.2

|

Quarter mile 16.6
DODGE CORONET
0 TO 60 MPH AND QUARTER MILE TIMES
1975 Dodge Coronet
Compare Car
0-60 mph 9.4

|

Quarter mile 16.4
DODGE DAKOTA
0 TO 60 MPH AND QUARTER MILE TIMES
1991 Dodge Dakota
Compare Car
0-60 mph 9.5

|

Quarter mile 17.0
1997 Dodge Dakota SLT
Compare Car
0-60 mph 8.2

|

Quarter mile 16.5
1998 Dodge Dakota SLT
Compare Car
0-60 mph 9.1

|

Quarter mile 16.7
1998 Dodge Dakota R/T
Compare Car
0-60 mph 6.9

|

Quarter mile 15.2
1999 Dodge Dakota R/T
Compare Car
0-60 mph 7.6

|

Quarter mile 16.0
2000 Dodge Dakota Quad Cab
Compare Car
0-60 mph 7.3

|

Quarter mile 15.6
2005 Dodge Dakota SLT

Quad

Cab
Compare Car
0-60 mph 9.2

|

Quarter mile 17.0
DODGE DART
0 TO 60 MPH AND QUARTER MILE TIMES
1964 Dodge Dart GT
Compare Car
0-60 mph 8.1

|

Quarter mile 16.9
1974 Dodge Dart Sport
Compare Car
0-60 mph 8.7

|

Quarter mile 16.5
2013 Dodge Dart SE
Compare Car
0-60 mph 9.8

|

Quarter mile 17.1
2013 Dodge Dart Rallye
Compare Car
0-60 mph 7.8

|

Quarter mile 15.8
2013 Dodge Dart Limited
Compare Car
0-60 mph 8.1

|

Quarter mile 16.0
2017 Dodge Dart SRT4
0-60 To Be Released
DODGE DAYTONA
0 TO 60 MPH AND QUARTER MILE TIMES
1986 Dodge Daytona Turbo I
Compare Car
0-60 mph 8.5

|

Quarter mile 16.2
1987 Dodge Daytona Turbo II
Compare Car
0-60 mph 7.5

|

Quarter mile 15.6
1990 Dodge Daytona ES
Compare Car
0-60 mph 8.3

|

Quarter mile 16.0
1993 Dodge

Daytona IROC R/T
Compare Car
0-60 mph 6.2

|

Quarter mile 14.6
DODGE DURANGO
0 TO 60 MPH AND QUARTER MILE TIMES
1998 Dodge Durango SLT
Compare Car
0-60 mph 8.7

|

Quarter mile 16.4
2000 Dodge Durango SLT 4X4
Compare Car
0-60 mph 8.1

|

Quarter mile 16.2
2004 Dodge Durango Limited
Compare Car
0-60 mph 7.5

|

Quarter mile 15.2
2009 Dodge Durango Hybrid
Compare Car
0-60 mph 7.4
2011 Dodge Durango R/T AWD
Compare Car
0-60 mph 7.3

|

Quarter mile 15.4
2011 Dodge Durango Crew AWD
Compare Car
0-60 mph 8.3
2011 Dodge Durango Citadel AWD
Compare Car
0-60 mph 8.3

|

Quarter mile 16.3
2014 Dodge Durango R/T
Compare Car
0-60 mph 6.6
2014 Dodge Durango Limited
Compare Car
0-60 mph 7.6
DODGE GRAND CARAVAN
0 TO 60 MPH AND QUARTER MILE TIMES
1994 Dodge Grand Caravan LE
Compare Car
0-60 mph 10.1

|

Quarter mile 17.4
2008 Dodge Grand Caravan SXT
Compare Car
0-60 mph 7.9

|

Quarter mile 16.1
2010 Dodge Grand Caravan SXT
Compare Car
0-60 mph 7.5

|

Quarter mile 15.7
2012 Dodge Grand Caravan R/T
Compare Car
0-60 mph 7.8

|

Quarter mile 16.0
2016 Dodge Grand Caravan
0-60 To Be Released
DODGE INTREPID
0 TO 60 MPH AND QUARTER MILE TIMES
1993 Dodge Intrepid ES
Compare Car
0-60 mph 8.7

|

Quarter mile 16.3
1994 Dodge Intrepid
Compare Car
0-60 mph 10.2

|

Quarter mile 17.3
1998 Dodge Intrepid ES
Compare Car
0-60 mph 8.8

|

Quarter mile 16.5
2000 Dodge Intrepid R/T
Compare Car
0-60 mph 7.8

|

Quarter mile 15.8
2000 Dodge Intrepid ES
Compare Car
0-60 mph 8.4

|

Quarter mile 16.2
DODGE JOURNEY
0 TO 60 MPH AND QUARTER MILE TIMES
2009 Dodge

Journey

SE
Compare Car
0-60 mph 9.6

|

Quarter mile 17.1
2009 Dodge Journey R/T AWD
Compare Car
0-60 mph 8.2

|

Quarter mile 16.5
2010 Dodge Journey CRD R/T
Compare Car
0-60 mph 11.4
2011 Dodge Journey R/T
Compare Car
0-60 mph 7.1
2011 Dodge Journey Express
Compare Car
0-60 mph 9.5
2012 Dodge Journey Crew
Compare Car
0-60 mph 7.1
2016 Dodge Journey
0-60 To Be Released
DODGE MAGNUM
0 TO 60 MPH AND QUARTER MILE TIMES
2005 Dodge Magnum R/T AWD
Compare Car
0-60 mph 5.8

|

Quarter mile 14.3
2006 Dodge Magnum SRT8
Compare Car
0-60 mph 5.0

|

Quarter mile 13.4
2007 Dodge Magnum SRT-8
Compare Car
0-60 mph 5.3

|

Quarter mile 13.7
2008 Dodge Magnum SRT
Compare Car
0-60 mph 5.3

|

Quarter mile 13.7
DODGE MONACO
0 TO 60 MPH AND QUARTER MILE TIMES
1990 Dodge Monaco ES
Compare Car
0-60 mph 10.2

|

Quarter mile 17.3
DODGE NEON
0 TO 60 MPH AND QUARTER MILE TIMES
1995 Dodge Neon Sport

Coupe
Compare Car
0-60 mph 7.9

|

Quarter mile 16.0
1996 Dodge Neon Highline
Compare Car
0-60 mph 9.0

|

Quarter mile 16.8
1997 Dodge Neon Coupe
Compare Car
0-60 mph 8.4

|

Quarter mile 16.3
1998 Dodge Neon R/T
Compare Car
0-60 mph 7.4

|

Quarter mile 15.7
2000 Dodge Neon ES
Compare Car
0-60 mph 8.1

|

Quarter mile 16.1
2002 Dodge Neon R/T
Compare Car
0-60 mph 7.5

|

Quarter mile 15.9
2003 Dodge Neon SRT-4
Compare Car
0-60 mph 5.5

|

Quarter mile 13.9
2004 Dodge Neon SRT-4
Compare Car
0-60 mph 5.2

|

Quarter mile 13.7
DODGE NITRO
0 TO 60 MPH AND QUARTER MILE TIMES
2007 Dodge Nitro SXT
Compare Car
0-60 mph 9.7
2007 Dodge Nitro R/T
Compare Car
0-60 mph 6.8

|

Quarter mile 15.2
DODGE OMNI
0 TO 60 MPH AND QUARTER MILE TIMES
1983 Dodge Omni GLH
Compare Car
0-60 mph 9.3

|

Quarter mile 17.0
1986 Dodge Omni GLH Turbo
Compare Car
0-60 mph 8.0

|

Quarter mile 16.0
DODGE RAM
0 TO 60 MPH AND QUARTER MILE TIMES
1994 Dodge Ram Sport
Compare Car
0-60 mph 8.4

|

Quarter mile 16.0
1994 Dodge Ram Pickup
Compare Car
0-60 mph 7.8

|

Quarter mile 16.1
1994 Dodge Ram Laramie SLT
Compare Car
0-60 mph 9.9

|

Quarter mile 17.2
1996 Dodge Ram V10
Compare Car
0-60 mph 7.8

|

Quarter mile 16.1
1996 Dodge Ram 1500 Quad Cab Sport
Compare Car
0-60 mph 9.4

|

Quarter mile 17.0
1998 Dodge Ram 1500 Quad Cab Sport
Compare Car
0-60 mph 9.1

|

Quarter mile 16.8
1998 Dodge Ram 2500 Laramie Regular Cab
Compare Car
0-60 mph 7.9

|

Quarter mile 16.0
1999 Dodge Ram 3500 Sport
Compare Car
0-60 mph 9.7

|

Quarter mile 17.1
1999 Dodge Ram 1500HD Quad Cab
Compare Car
0-60 mph 8.9

|

Quarter mile 16.6
2000 Dodge Ram 1500 Sport Extended Cab
Compare Car
0-60 mph 9.1

|

Quarter mile 16.8
2002 Dodge Ram 1500 Quad Cab Short-Bed
Compare Car
0-60 mph 10.2

|

Quarter mile 17.6
2003 Dodge Ram 2500 Heavy-Duty 4X4
Compare Car
0-60 mph 8.5

|

Quarter mile 16.5
2004 Dodge Ram SRT10
Compare Car
0-60 mph 5.2

|

Quarter mile 12.9
2005 Dodge Ram Power Wagon 4X4
Compare Car
0-60 mph 9.1

|

Quarter mile 17.0
2006 Dodge Ram Laramie Mega Cab 4X4
Compare Car
0-60 mph 9.0

|

Quarter mile 16.7
2007 Dodge Ram 1500 Sport 4X4 Quad Cab
Compare Car
0-60 mph 7.8

|

Quarter mile 16.0
2009 Dodge Ram 1500 SLT 4X4 Crew Cab
Compare Car
0-60 mph 6.6

|

Quarter mile 15.0
2010 Dodge Ram 2500 Power Wagon
Compare Car
0-60 mph 7.7

|

Quarter mile 16.1
2010 Dodge Ram 2500 Laramie Mega Cab 4X4 Diesel
Compare Car
0-60 mph 8.3

|

Quarter mile 16.3
DODGE RAM VAN
0 TO 60 MPH AND QUARTER MILE TIMES
1994 Dodge Ram Van
Compare Car
0-60 mph 9.6

|

Quarter mile 17.1
DODGE SHELBY
0 TO 60 MPH AND QUARTER MILE TIMES